"When embarking on a journey, never be scared of advancing. It's your destiny to which you will always have to go."
THE STORY OF "ANITA"
In her own words, Anita Alvarado writes about her experience growing up in El Salvador.
Anita's life started at the age of 6 helping her mother to sell bread from a bakery that was near her house, she left with her to sell at 2 in the afternoon and down through the closest hoods of berlin. After finishing the daily work, she felt really happy to receive her payment of 3 or 4 salvadorean colones. She got paid 0.25 daily just to accompany her mother. She worked in that bakery approximately 5 months then she was left jobless, and in order to get her children ahead in life she found the courage to go to the towns' marketplace to help Ms. Cruz make the tortillas and Anita would always accompany her. Many times her punch out time was at 7 at night; they would walk through shortcuts in the forest to get to their house. Anita would close her eyes walking because she was scared of the darkness. Anita's father used to go to the cafetales to look for piles of wood to sell in order to help his wife with the house expenses since in that humble home there were five kids.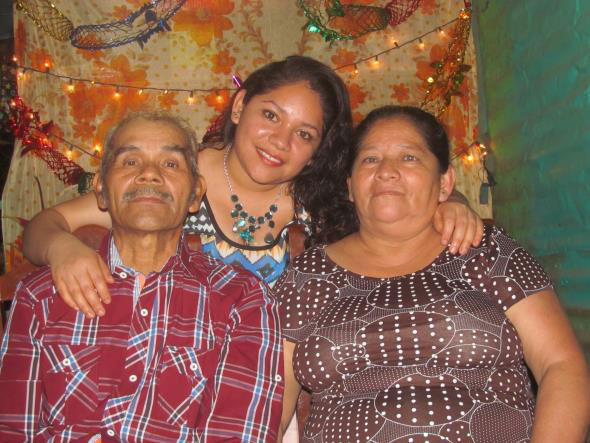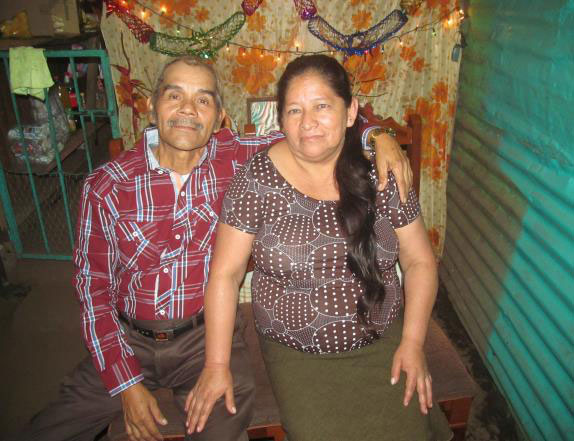 In 1987, Anitas parents moved to a house that Mr. Ernesto, the owner of the property, offered them to move there and care for his property. In that humble house, Anita grew up, without friends, without toys, just the company of her parents and brothers, and of course the love of her grandfather that cannot go without mentioning. He was an old barber of the town whom the people cared a lot about for his talents. With his tired hands from cutting his clients hairs, he made 5 salvadorean colones and with that money he helped in the home, by taking them the guarachas and the perechas (sweet bread) to his grandchildren whom went out to greet him really happy when he went to see them.
Anitas grandfather had a very special talent. He made violins, guitars, and some other musical instruments of which Anita still saves them in her trunk of memories. An old violin, which he gifted her before passing away is kept hanging on a wall in the house. She also saved the tools that he used to make the instruments. He used to like to go hang out with his friends a lot.
Anita is the youngest of her 5 brothers. The oldest brother Francisco used to be called the Franklin era and he is an example for all to follow. He began working at the age of 13 at a country house, which is also known as La Quinta Alicia.
The oldest sister, Milagros was starting to work at the age of 14 and left school for that reason.
She only made 4th grade just as her brother The Franklin as we call him with love.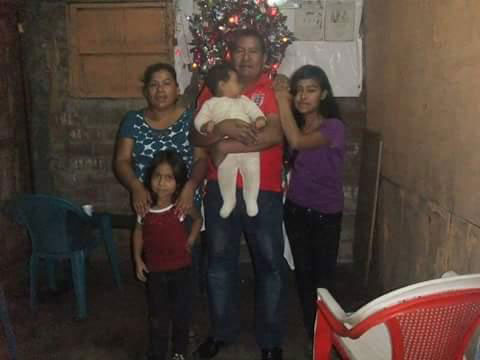 Her sister, Guadalupe, also studied only up to 3rd grade due to the extreme poverty in which they lived. The two sisters went out to pick up coffee kernels to sell and be able to take money to school.
Manuel also known as bird hahaha for picking flowers, his friends call him that, made it up to 4th grade just to be able to be with his girlfriend.
In the family it was just the two youngest Anita and Manuel. Now the three brothers were already older. They worked to help with the daily spending of the house. Anita remembers that in her childhood she used to act play cutting coffee beans with Manuel, but he used to always end up making her cry and make her angry so much that she used to call him ugly big headed boy. Since he always had slingshots on his head his head always smelled like rubber hahahaha. Anita remembers that many times he liked to play with the soldiers. He used to go to the forests to cut coffee beans with his older brothers and when he got paid, he bought some toys and he made tunnels in the patio of the house. Anita liked to play with him but when he got mad he burned her dolls and made her cry. But in her innocence she never could stay mad at him for nothing. And that's how they grew up and began studying. He took care of her when they went to school, but as time went by he began to go out with his girlfriend and with his friends they always bothered her, and Anita got so angry that she would run to tell her mother.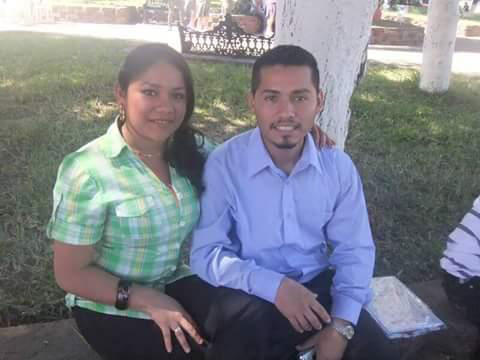 At the age of 10, Anita started studying at the girls school and she liked it so much that her grades were never bad. Out of all her brothers she is the one that studied the longest. Well times were changing for the family. Her mother started working at the Diego Bakery for Ms. Rosita and Mr. Chepe Cruz. She was there 17 years. With what she made there she was able to conclude with her studies. But it was not enough for the university. Of which was and always will be her dream, better said a fantasy which I have not accomplished yet.
She went ahead with her studies all up to her high school. And she graduated with a vocational in accounting in 2010. It was a pride for her father to accompany her in the act of her graduation. The same way felt her mother whom gave her time and dedication in Anita's studies.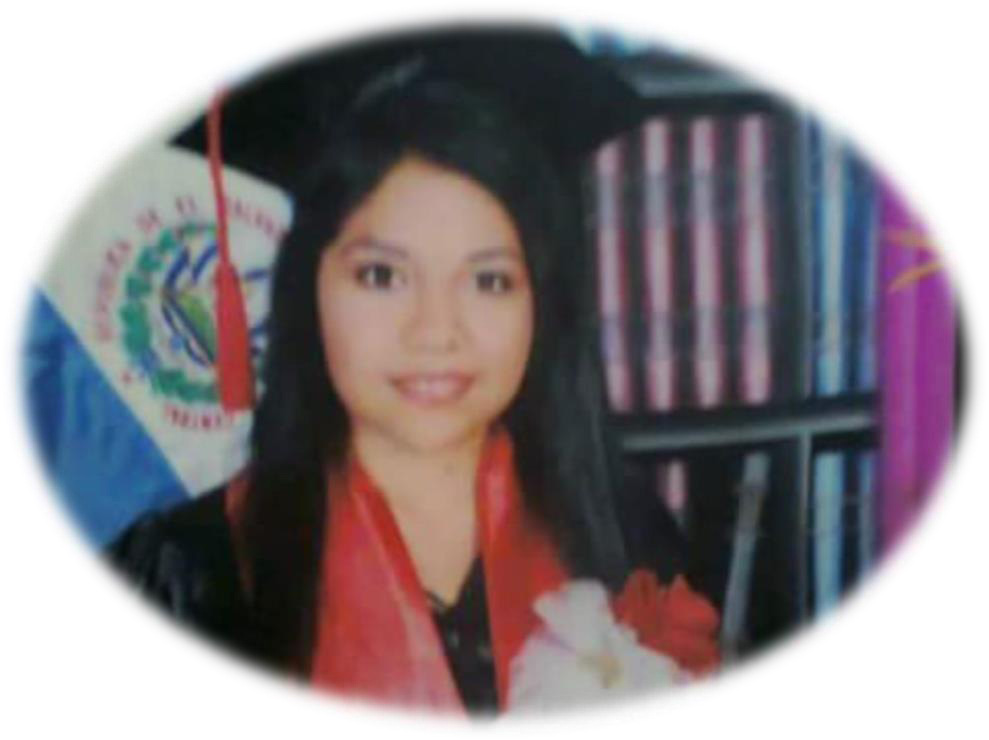 Then she began working at a gas station where she worked for 2 years. Anita was felt very happy that she had a job for the first time in her life. That way she found a way to help her parents with a part of her earnings for the household spends.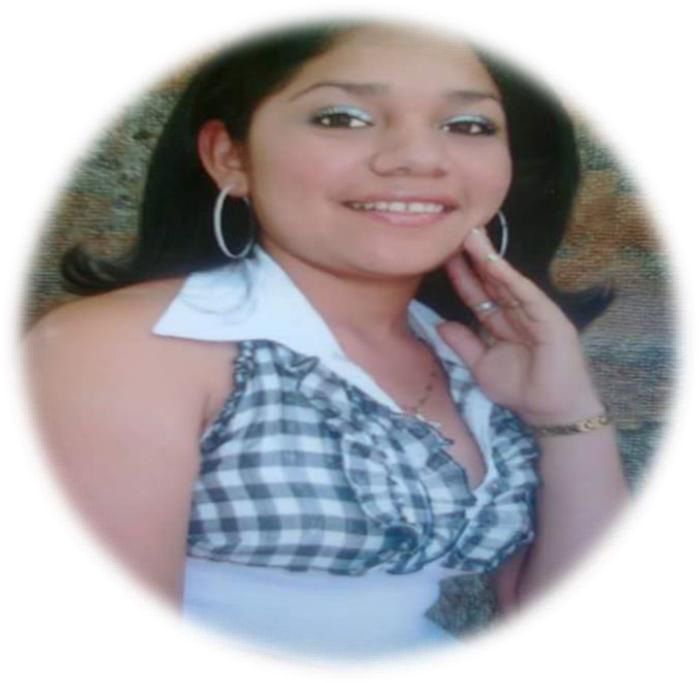 In 2011 she participated as a candidate for queen in the town festivals where she met new friends whom with she shared her daily practices and her friendship. Anita had her practices at 5 in the afternoon. She ran after work to be punctual at the time of her practice.
Then she worked at a small store for 3 months. She felt obligated to abandon that job since a better one was on way in her life, with a better salary and always with her to proposal to help her parents. Anitas mother suffered a terrible sickness a few years back in which all the spends where running on Anitas count, since she was the only one to live with her parents. All her brothers were married and out of the house which usually happens in life.
As time went by, the family found themselves in the problem of having to abandon the old house where Anita and her brothers grew up. Where they lived for a long time of 27 years. Which was not easy for her parents which didn't have anywhere to live with their daughter. The earnings of her parents did not reach to be enough to be able to buy their own property, but Anita had some savings and with her parents savings they were able to buy the deed to their own property and they moved there to live and make a house of old metal sheets with the help of her brothers for the same reason of not being able to buy everything for the materials. After her mother got better from her sickness, she did not go back to work and everyday her parents are more tired of their lives.
The bosses of the house(that's what Anita calls her parents) for respect and great admiration, for showing her every day to be a better person, share what little she had with people that needed it more. Well, her parents tell her:
"Anita, when you give something to someone never do it with the hopes of receiving something in return."
Anita is a good person who thanks to her values learned in her home and with the grace of Almighty God she is able to stay ahead with the hopes of helping others. Anita works at a restaurant where its also a hostel. She is happy and grateful with God for having a honest and humble job where she gives her all in order to do things right in her job. Since her salary covers the necessities that she has in her humble house, helping her parents with their medicines, their clothes, food and above all paying the property where they live now.
Anita is always pending to make sure to make her money last so she won't be late on the payments of their house which is still made up of metal sheets, and a dirt floor. The most important for her is not to be late on the monthly payments. Although she likes taking care of her nephews, one of them, the eldest of her sister is epileptic and Anita helps her sister many times with the medicines of her son and also always helps the rest of her nephews which are a new blessing in her life and the life of her parents.
Many times her dreams are of immigrating to the United States, to be able to give a better life to her parents and that way finish her other dream of paying the property and building their own home. She dreams of having a beautiful home with furniture, bedrooms with private bathrooms, her kitchen and many more in details.
She and her parents are people that trust in the will of God and God's Blessings that he showers on their family on a daily basis. Example of that is having being able to find friends that give help unconditionally.
Grateful with God this is the story of Anita!!!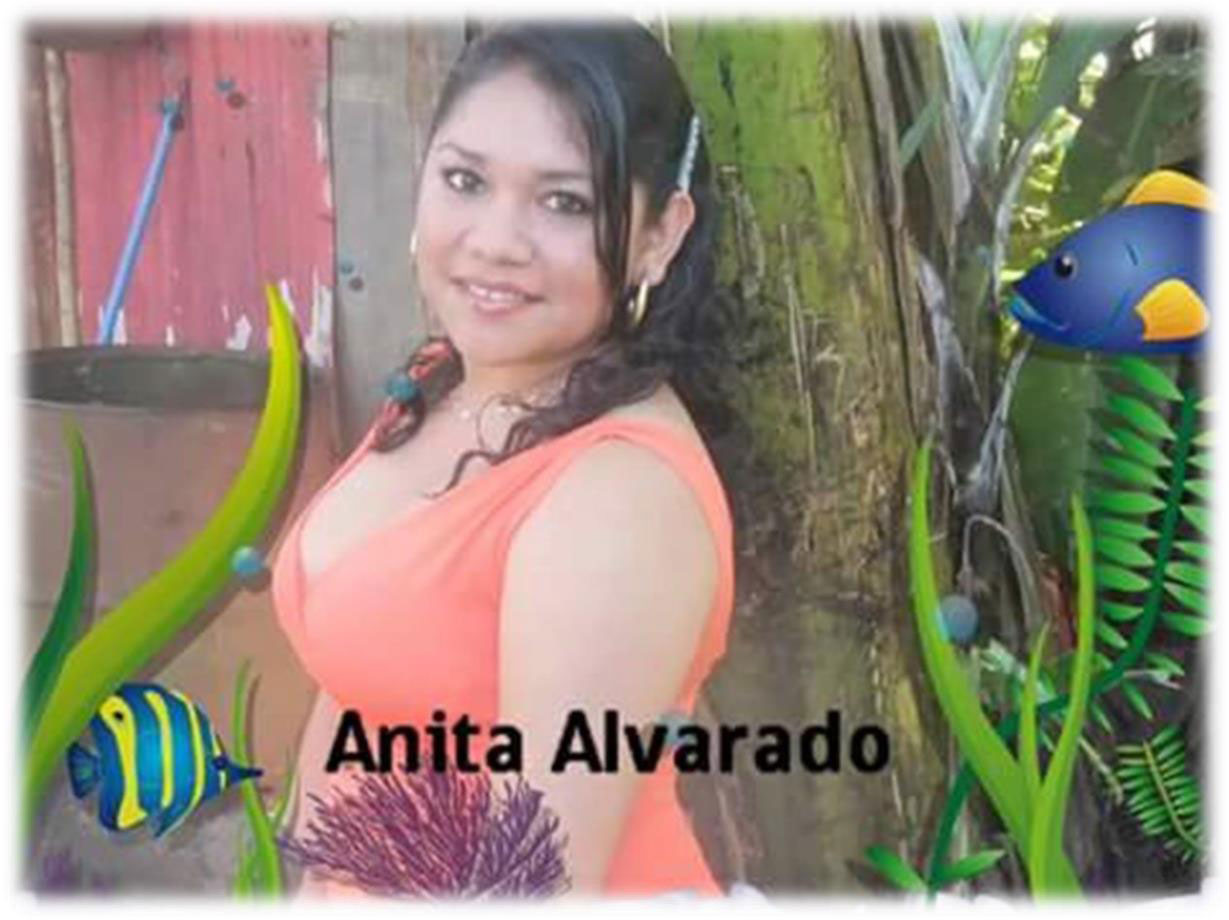 LA HISTORIA DE  "ANITA"